Finding that perfect home can be a daunting task. So why not build! We take away the stress of building, while keeping you involved in the process. We walk you through the entire build, starting from the planning and demolition, through to the finishing touches. Having our own in-house real estate service, combined with construction separates us from the rest. Keeping within your budget, we turn your vision's into realities. Our professional team can make any dream possible.
Whether it's that outdated bathroom, or the half-painted wall in the living room, we can fix that problem! Complete renovations not only bring your home back to life, they boost the value of your house. Interior or exterior, the finished product always looks 100% better, GUARANTEED. Renovations are always in need, but sometimes you just never know where to start. Give us a call for a free consultation, you'll be glad you did.
Given the potential health risks associated with asbestos, contractor selection is very important. We go above and beyond the written procedures, to assure you complete safety. Asbestos is widely known as the hidden killer and if breathed in, the fibers can be extremely harmful to your health. First the asbestos must be tested and identified, before going ahead with the removal. During a renovation or demolition, asbestos fibers may be disturbed and become air borne. We use all of the necessary equipment to do the abatement, which is recommended and certified by WorksafeBC.
Bola Construction & Bola Contracting are both companies that were developed with the sole purpose of reducing the headaches of both current, and prospective homeowners. Bola Construction has extensive experience in the Greater Victoria area and even more satisfied end customers. Not only do we help plan and build custom homes, we also renovate existing properties and rooms as well!
We have all your home buidling and reno needs covered: from general construction/renovations, to asbestos removal. Planning to remodel/demolish your house can require you to use 4-5 companies when all is said and done. Contact us to get it done right.
We take the headache off of your hands, while speeding up each process.
WE BELIEVE IN YOUR VISION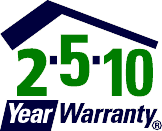 When you provide us with your personal information you can be assured it will not be shared with a third party and will be used only by Bola Construction & Contracting for the purpose of corresponding with our clients.